Career site: what should it contain?
A good presentation of the company to the candidates is one of the basic goals of every organization that cares about effective employer branding activities. One of the basic elements of proper employer branding is the company's career site, created to attract talents. Do you want to know how to design and complete it? Read on.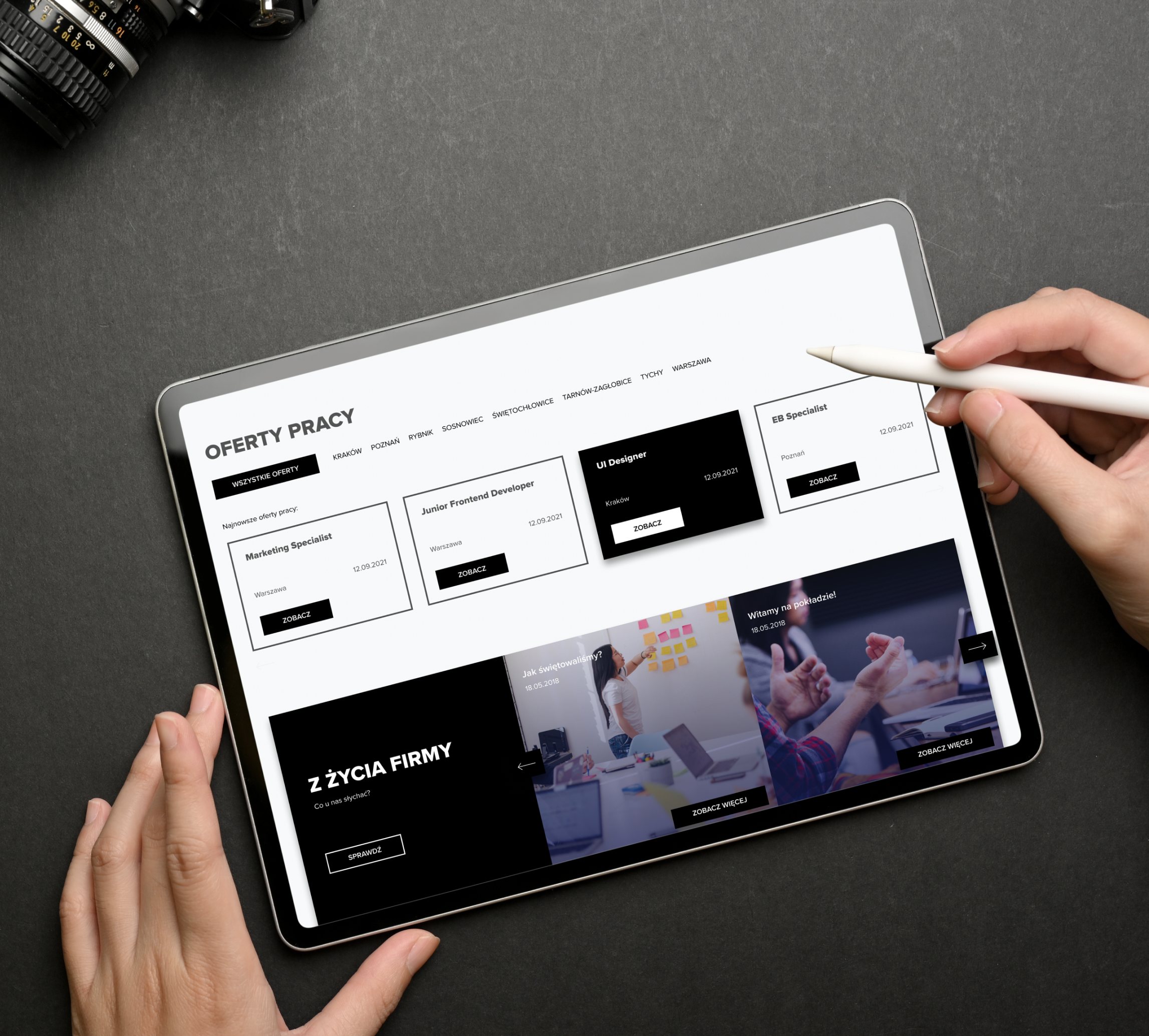 Career site as an employer brand
As an independent site, the career site suggests a serious approach to employees. It is a great tool for image activities. A lot of international corporations are gradually moving away from the simplified career pages in favor of extensive sites with value propositions, job and internship offers, and career paths.
Deloitte research shows that 64% of respondents consider it important that their employer has a career site. Therefore, it is worth investing in it. It is impossible to give the candidate the feeling that the career site is just a showcase of the company. He enters it for a new job, and if he doesn't get what he's looking for, he'll leave it quickly.
The key element of the employer branding strategy is to offer the potential candidate EVP – the unique employer value proposition. This is the main factor that determines whether a potential candidate will be interested in a given organization. It consists of the image of the employer as a whole: from activities showing the employer offering internship programs and promotion opportunities, to presenting work-life balance.
Employer Brand International conducted research which shows that the most valuable parts of EVP are interesting work and career development. That's why it's so important to show these values on your career site.
What does a career site consist of?
Clear layout and graphics that encourage browsing. According to research, 80% of our attention is focused on what we find on the first page view. Appropriate graphics and convincing copywriting together will make the candidate stay on the site.
A direct address to the recipient on the homepage suggesting that "You are the one we are looking for."
Job offers, news from the company's life, newsletter, the possibility of contact and asking questions.
All information about the organizational culture and its mission.
Technical correctness and proper coding, especially in the mobile version, that is a digital at a high level. If you are unable to create a professional website with your own resources, remember that you can turn to professional employer branding agencies.
Information on benefits, salary and possible development path.
Thousands of offers, thousands of companies, thousands of career pages. And suddenly yours appears. Interesting in the message. You can easily navigate through it and find the necessary information about the company. Research by the ADP Research Institute shows that the most important thing for employees is a sense of appreciation, importance and security. Therefore, the more you give them this feeling, the more willing they are to apply.
Finally, let your proposal be dedicated to everyone: students, but also experienced specialists. This creates a positive image of the employer. And remember – there is nothing worse than seeing on any career site: "No current job offers."
Do you need an attractive corporate career site? Write to us and together we will talk about what you need to attract the right candidates to your company.
Chcesz wiedzieć od czego zacząć? Jak określić grupę docelową i pisać językiem korzyści? Zostaw swój e-mail, a dostaniesz od nas świeże "Kompendium Wiedzy marketingu rekrutacyjnego – jak robić to dobrze".
[contact-form-7 id="9010″ title="Marketing rekrutacyjny"]