3 key internal communication tools
Some say that today, in times of messages overload, the greatest value is drawing the attention of the recipient. However, arousing his interest is just the beginning. Our goal is to engage him, which we can achieve with internal communication tools.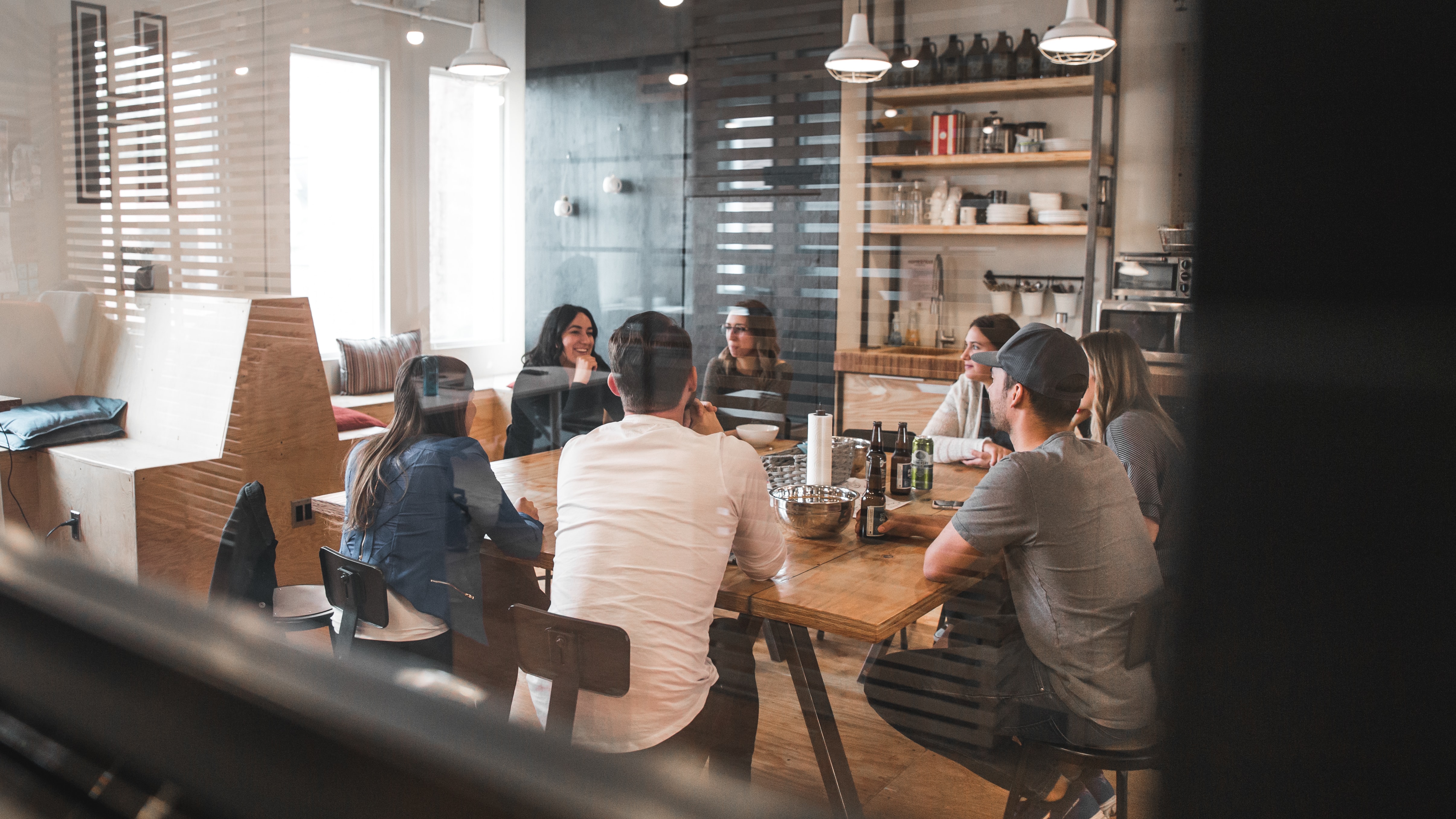 Internal communication tools in the company:
1. Newsletter
If you think it's an archaic form – give it a chance and see that the time of ugly, tabular newsletters is long gone. The current internal communication tools work in such a way that you can create a really interesting newsletter. The more difficult issue is choosing the right messages, and establishing a strategy and line of communication. There are no shortcuts here. First, you need to understand your employees' communication needs and consider which of them best meets the newsletter. Remember that direct feedback from the recipient is difficult here. Therefore, you should approach the content of your newsletter strategically.
According to research, companies that conduct effective internal communication have a 3.5 times greater chance of being ahead of the competition.
2. Messenger
Regardless of which messenger you choose – Slack, Skype, Yammer or Flock, it should respond to the dynamics of information flow in your organization. Think about how often do employees communicate with each other – write or call? They send graphics or documents? How often do they need to consult each other online? What's more, apart from the purely practical role, i.e. efficient communication between units, this tool has one more task. It allows you to create a less formal communication channel between the company and employees.
3. Mail
Our experience in creating internal communication in organizations shows that mail is very often a critical point. Colloquially speaking: some love it, others hate it. Did you know that the average employee spends 28% of his time reading and replying to emails? But what to do to make e-mail evoke positive feelings and at the same time fulfill a practical role? The best strategy is to work with people responsible for communication to clear rules regarding the content and manner of writing e-mails. It is worth establishing that each e-mail should end with a CTA, i.e. a call to action. Such small changes will reduce the frustration of receiving unintelligible messages and reduce the time it takes to handle your inbox.
As you can see, these 3 internal communication tools can significantly affect the quality of information flow and Employee Experience. When you manage to bring them to perfection, it is worth using additional internal communication tools. They can be, for example, business notes or visual communication. It is also worth looking at how to adjust specific internal communication tools to important elements of the employee's life cycle, e.g. onboarding. Read more here.
Chcesz wiedzieć od czego zacząć? Jak określić grupę docelową i pisać językiem korzyści? Zostaw swój e-mail, a dostaniesz od nas świeże "Kompendium Wiedzy marketingu rekrutacyjnego – jak robić to dobrze".
[contact-form-7 id="9010″ title="Marketing rekrutacyjny"]